Pets in Guelph
Animal Bylaws in the City of Guelph
Guelph Humane Society

Dog Licensing:
All dogs residing in Guelph are to be licensed for the current year as of January 1st of that year and have their license affixed at all times. A new license must be purchased for each year. If the license is not current for that year, the owner could be subject to a fine ($55.00 fine + a $20 victim surcharge).
Leashing and Control:
A dog must be on a leash no longer than 1.8 metres (6 ft) when on a public trail, park or thoroughfare. The fine is $35 + a $5 surcharge. Extendable leads are not permitted. Dogs must be under a person's control at all times (on and off leash) and kept at least 1 metre from other people or animals. Dogs are not allowed in wading pools, playgrounds, or occupied sports fields. Dogs in off-leash areas must be in sight, and respond to voice command.
Running at Large:
Dogs not on the premises of the owner or under the control of any person can be impounded. Fees include:
Impound fee: $50 + $15 per day (+ tax).
Fine: $60 + a $20 victim surcharge.
In addition, if not licensed then a $55 fine, + a $20 victim surcharge, + the cost of a license.
Animal Regulations within Dog Care:
All dog owners are responsible for providing proper food, water, exercise, and attention to keep their pet in good health. Dogs kept outdoors require a sound, weather-proof (insulated) enclosure with off-the-ground flooring. Dogs that are chained must have at least 3.1 meters (10 ft) in length, (except when the dog is being exercised).
Scooping:
Anyone controlling an animal is responsible for the removal and sanitary disposition of excrement. This by-law is enforced through a civil action and carries a maximum fine of $5000 upon conviction. For more information please consult the article: Why You Should Stoop and Scoop.
Noise:
Persistent whining, barking, calling or other noises made by a domestic animal is prohibited at all times. There is a 24 hour noise by-law in Guelph that carries a maximum penalty upon conviction of $5000. To request enforcement, please contact the Guelph Police Service at (519) 824-1212.
Exotic Pets:
The keeping of exotic animals in the City of Guelph is prohibited. Maximum penalty upon conviction is $2000. A list of prohibited animals may be obtained from the City's Bylaw Compliance, Security, and Licensing Departments.
Regulations regarding dogs in Parks and on Trails in the City of Guelph:
Dogs must be under control at all times, that is:
On Leash: kept at a distance of 1 metre from people and other animals.
Off Leash: dog is close to handler within sight and earshot, responds to voice command, and is prevented from approaching within 1 metre of people or animals.
PLEASE NOTE: Pit bulls are not exempted from the provisions of the Dog Owner's Liability Act and Regulation 157/05 in leash-free parks. Pit bulls must be leashed, muzzled and under the control of their guardians in Guelph's leash-free parks.
Dogs may run offf-leash and under control on unoccupied sports fields from:
May 1st through Sept 14th from 8:00pm to 8:00am
September 15th through April 30th from 5:00pm to 8:00am.
Shared leash-free areas have been established in the following areas:
Ward 1: Eramosa River Park (east end)
Grangehill Park (east end)
Ward 2: Riverside Park (west of the river, north of Woodlawn Road)
Ward 3: Norm Jary Park (between the baseball diamonds)
Ward 4: Margaret Green Park (westerly end off Ferman Drive)
Ward 5: Crane Park (all areas)
Centennial Park (between the parking lot and baseball diamonds at C8, C9).
Ward 6: John Gamble PArk area (Old Hanlon Road south of access road leading to Shadybrook Crescent)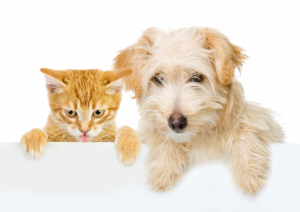 Are you a Pet Owner?
Register your pet(s) with the City of Guelph and get:
A rewards card to redeem deals from local businesses
Access to an online pet account
Free Lost Pet Program and Free Ride Home Program