New Kitten
Important Things to do After Taking Your Cat Home
Beth Stevenson, Vet Technician

The most important thing is to remember that the move to a new home is quite stressful for the animals. They may take awhile to settle in. Don't try to force the issue – they will come around on their own time. This is why the Guelph Humane Society offers a seven-day trial period on every adoption.
What do I do first:
Contact a veterinarian to add your information to their client database. It is a good idea to take your cat to the veterinarian during your seven-day trial period for an examination so that the vet has a chance to meet the cat while it's feeling happy and healthy. By taking this step, this allows the vet to recognize the difference in behaviour and appearance if your cat is ill in the future.
Many veterinarians in Guelph offer a free or reduced price examination if you tell them that you have adopted the pet from the Humane Society.
Taking your cat home:
Make sure you show your cat the litter box, food and water location

Allow your cat to explore its new surroundings alone (do not try to carry them around- many cats will be stressed from the move that they may be unhappy about being carried and could become aggressive due to fear

Do not try to force your cat to socialize- simply make sure that they are comfortable, eating and drinking (many cats may hide for hours or even days when introduced to a new home)
Cats should be kept indoors at all times:
This is especially important for de-clawed cats, as they have no defense against predators or other animals. Since most cats come into the shelter as strays, we have no way of knowing their behaviour at home. They may be door-bolters, and try to run out the door any time it opens. Make sure to be very careful and prepared when opening or closing the doors.
What kind of food to purchase:
We recommend that you feed the cat a high-quality diet. Grocery store brands are not a good alternative to proper nutrition. The best foods are available from veterinarians, or the high quality end of the pet supply stores. Ask your vet for advice regarding the best choice for your cat. Human food (especially cow's milk) should not be fed to cats, as it does not contain the proper nutrient values or balance for their sensitive systems. Treats should be narrowed down to high quality cat treats, fed only a few at a time, not as a substantial part of the diet.
What do I do if my cat's behaviour changes:
If your cat exhibits any drastic changes in behaviour (depression, lethargy, aggression, etc) or changes in appetite or litter box use, you should contact your veterinarian immediately. This is especially true if you notice any blood in the urine or feces, yowling or vocalizing while using the litter box, urinating or defecating outside of the litter box, or absence of urine or feces over an extended period of time.
Emergency veterinary care is not cheap – it is important to make sure to have $800 - $1000 available to you at all times should anything ever happen to your pet. This is over and above any yearly veterinary expenses for vaccinations (rabies vaccines are required by law), and examinations.
Regular maintenance at home:
Nail trimming every 2 weeks (even de-clawed cats have claws on their hind feet)
Brush your cat as often as necessary to keep shedding to a minimum. This

provides an invigorating massage session!
If you have any concerns about the suitability or health of your new pet within the first week, please be sure to call the shelter to let us know. If it is something that we can work through on the phone, that's excellent. If it appears that home and pet are not a good match, we do welcome the pet back to the shelter. The most important thing is to let us know how the pet is doing, we can help getting your cat settled into their new home and new life.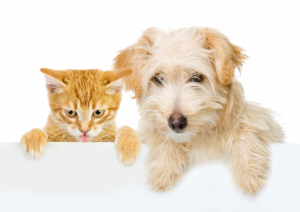 Are you a Pet Owner?
Register your pet(s) with the City of Guelph and get:
A rewards card to redeem deals from local businesses
Access to an online pet account
Free Lost Pet Program and Free Ride Home Program