Other
Re-homing Your Pet
Guelph Humane Society

Giving Up Your Pet
The decision to give up your pet is a difficult one. The Guelph Humane Society is here to help you explore all possible options so that you can keep your animal, but we recognize that sometimes, giving up your companion is the best option – for you and your pet. Before calling us you should try and re-home your animal yourself. Read the tips below on how to safely re-home your animal. However, be honest, if your pet has a chronic health problem or one or more serious behavioural issues, is it realistic to expect that another person will be more willing or able to deal with these problems?
Will the Guelph Humane Society Take My Pet?
Our shelter has a finite number of cages and we cannot safely house more animals than we have cages. Due to limited space, we are only able to accommodate animals from the Guelph and Wellington Area. If you live outside our service area and are trying to re-home your pet, we will do our best to refer you to shelter(s) and rescue organization(s) that serve your area.
If you are experiencing an emergency or a crisis, please contact the shelter immediately.
Plan Ahead
It's difficult to consider giving up a beloved family member but try start looking for a new home for your pet as soon as you are able. During many times of the year we are at maximum capacity and we cannot take in animals immediately. There is often a wait list of animals to come into the shelter, and you must be on this list until there is a space available for us to take in your pet.
Surrendering Your Pet to the Guelph Humane Society
We arrange for animals to be surrendered by appointment only for residents of Guelph or Wellington County. If you are experiencing an emergency or a crisis, please contact the shelter immediately.
Email: carolined@guelphhumane.ca or call (519-824-3091) or to speak with one of our trained staff about surrendering your pet.
Provide your contact details and information about your pet so that you can be placed on the waiting list if we cannot accept your pet right away
There is a surrender fee, based on your animal's age - whether or not it is spayed/neutered and depending if the animal is up to date on vaccinations.
All animals brought to the Guelph Humane Society must be either on a leash or in a carrier.
The decision to surrender your pet is a permanent one. Once you have surrendered your animal, The Guelph Humane Society becomes the legal owner of the animal. We understand that giving up your pet is an emotion decision. It would not be responsible of us to return an animal to someone who has told us that they are unable or unwilling to provide care for their animal. We keep all healthy, adoptable animals as long as it takes to find them their forever homes. When we are unable to take in your pet we will try and help you determine what other options are available to you.
Tips on Re-Homing Your Pet
By far the best solution is for you to find your pet it's new "forever" home. Most shelters operate at or full capacity many times of the year and not every pet is well-suited to a shelter environment. You know your pet best and will ultimately be the best judge of whether or not they will be happy with their new potential owners.
The most important aspect of finding your pet a new home is starting early. As soon as you think you may need to re-home your pet, start looking. It may take longer than you think.
Speak with friends and family. Many may know your pet already and may be more accepting of their quirks and behaviours than a stranger.
Call all the rescue groups and shelters in your area and those national/regional groups specific to your breed of pet.
Post a photo and biography of your pet in the local retail stores or anywhere that allows ads to be posted.
Speak with your veterinarian and other local veterinary clinics. Post your ad there too.
Post an ad in the local newspaper.
Consider boarding the animal temporarily if you cannot live with them but have yet to find them a new home.
s a last resort, when dealing with major behaviour or medical issues, speak with your veterinarian about possible euthanasia.
Tips On Screening Potential New Owners
How will your pet react to any pets or children in the new home? How will they react to having your pet as a new family member?
Has the family had pets before? Ask what happened to them. If they currently have pets ask to see them and assess their condition for yourself.
Where will your pet be kept – inside, outside, leashed, etc.?
Is the family prepared to care for and feed your pet? Are they knowledgeable on how to care for the animal? Are they willing to make a financial commitment to its care, feeding and medical care if required?
Is the new owner willing to provide references?
Ask as many questions as possible. Your goal should be to match your pet with a person or family who has personality and lifestyle that will make the transition as easy as possible and your pet's new life a healthy and happy experience.
Ensure that you have valid contact information for new potential owners.
Before relinquishing your pet to the new owner, require them to sign a contract outlining the requirements and conditions of the adoption. It's common to require new owners to inform you if they decide to give up the pet.
Be mindful of your personal safety and that of your family before inviting new potential owners into your home or prior to visiting their home.
Consider spaying or neutering your pet prior to re-homing. It will make them easier to adopt, will prevent them from contributing to the pet overpopulation problem and will prevent them from being adopted by people who only want to breed for profit.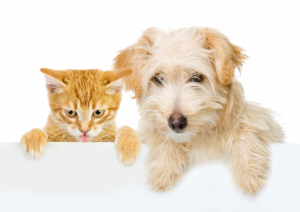 Are you a Pet Owner?
Register your pet(s) with the City of Guelph and get:
A rewards card to redeem deals from local businesses
Access to an online pet account
Free Lost Pet Program and Free Ride Home Program