In the City of Guelph, pet licence fees and donations are an important source for funding essential animal services. When you license your pet, know that you are doing your part to help your local shelter workers care for lost, injured and abused animals.
We are proud to call Guelph Humane Society (GHS) an official Safe&Happy Partner. We will always donate 20% of every designer tag sale to GHS in an effort to provide additional funding for the community's vulnerable animals and the staff that serves them. They are doing some pretty amazing things for local animals in need, read on to learn more about this great organization!
3,000
Animals sheltered
per year
1,000
Adoptions
per year
35
Staff
Talkin' Shop
Here's what's been going on at Guelph Humane Society.
What is something you are really proud of as an organization? In 2021, the Guelph Humane Society opened the doors at its new location. This new $10 million facility has enhanced GHS's visibility within the community and increased its capacity to offer essential services to people and vulnerable animals in Guelph & Wellington County. ​ This new facility, an investment in GHS's community, did not receive any government funding and would not have been possible without the supporters and the community coming together to invest in our growth.
What is something that makes your shelter unique? The Guelph Humane Society (GHS) is a leader in the animal welfare field, offering services and programming that are not typical of animal facilities. Guelph and surrounding Wellington County is a geographically diverse area requiring numerous service approaches. Municipal bylaws permit small farm animals to reside on residential properties, while Wellington County is predominantly a rural area. To support the needs of this service area, GHS offers the community a dedicated Farm Animal Program which provides shelter, compassion and care for, on average, 50 farm animals yearly. Animals can include ducks and chickens but also can include larger animals such as pigs, goats, cows, and horses. Core services include on-site sheltering, which also offers a chicken coop, off-site fostering for larger farm animals, veterinary care when needed, surrender and reunification services, and facilitation of adoptions.
The Farm Animal Program is unique to GHS, as no other organization offers community-based support services of this nature in our region. The Farm Animal Program is funded by the generosity of our supporters.
What is a program that you run that is really important for people to know about? The Guelph Humane Society (GHS) is committed to supporting disadvantaged populations in Guelph and Wellington County. In response to identified needs in its community, GHS has established GHS Cares. This program is a selection of programs that reduce barriers, increase the likelihood of individuals and families accessing care, and aims to protect the unique and beneficial bond between animals and people. GHS Cares expects to support 240 people and 375 animals in 2022. Programs offer free services such as emergency boarding for those experiencing crisis situations, confidential fostering for woman accessing shelters and those accessing mental health treatment, waived camp fees for families experiencing financial challenges and specific free veterinary services for underserved communities and marginalized populations.
GHS Cares will further expand in 2022 to include services that support the unique needs of isolated and financially marginalized seniors and also aims to establish a pet food bank. GHS receives no government funding and relies on the generosity of the community to support these essential programs.
Can you share a story of a specific pet you helped recently? Honey's incredible tale is one of hope, care, and compassion. She was found by a young man named Adam late one night on a dark country road. The small, disheveled Yorkie was in very rough shape. It was clear she needed immediate medical attention, and fast. Adam gathered her up into his truck to get her the care she so desperately needed. Upon arrival at GHS, it was obvious poor Honey had been sick for a long time. She was covered in multiple masses and was in so much pain. It was hard to believe this sweet senior dog had not given up. Honey had surgery to remove the larger masses to help with her pain. Sadly, tests confirmed she had cancer and to remove them all would be too much on her. Honey's surgeon advised that there was nothing else to be done. Honey was feeling better so GHS aimed to find her a home for her final months.
Adam learned Honey was up for adoption and decided he wanted to provide the love Honey needed. He vowed to give her the best, most loving home for whatever time she had left. As pets often do, Honey brought Adam so much joy. Sometimes, he could hardly believe his playful pup was the same dog he found that night. Adam kept a close eye on her health, dreading the day he would have to say goodbye. After a few months, Honey had "comfort surgery" to remove a couple of painful tumours. Miraculously, Adam was shocked and overjoyed to hear that her operation was an unexpected success. Honey was totally cancer-free! Love cured her! Today, Honey is happy, healthy, and so well-loved. Honey and Adam just spent their first holiday season together. It's because of GHS supporters that Honey received the care she needed and was able to find her HappyTail with Adam.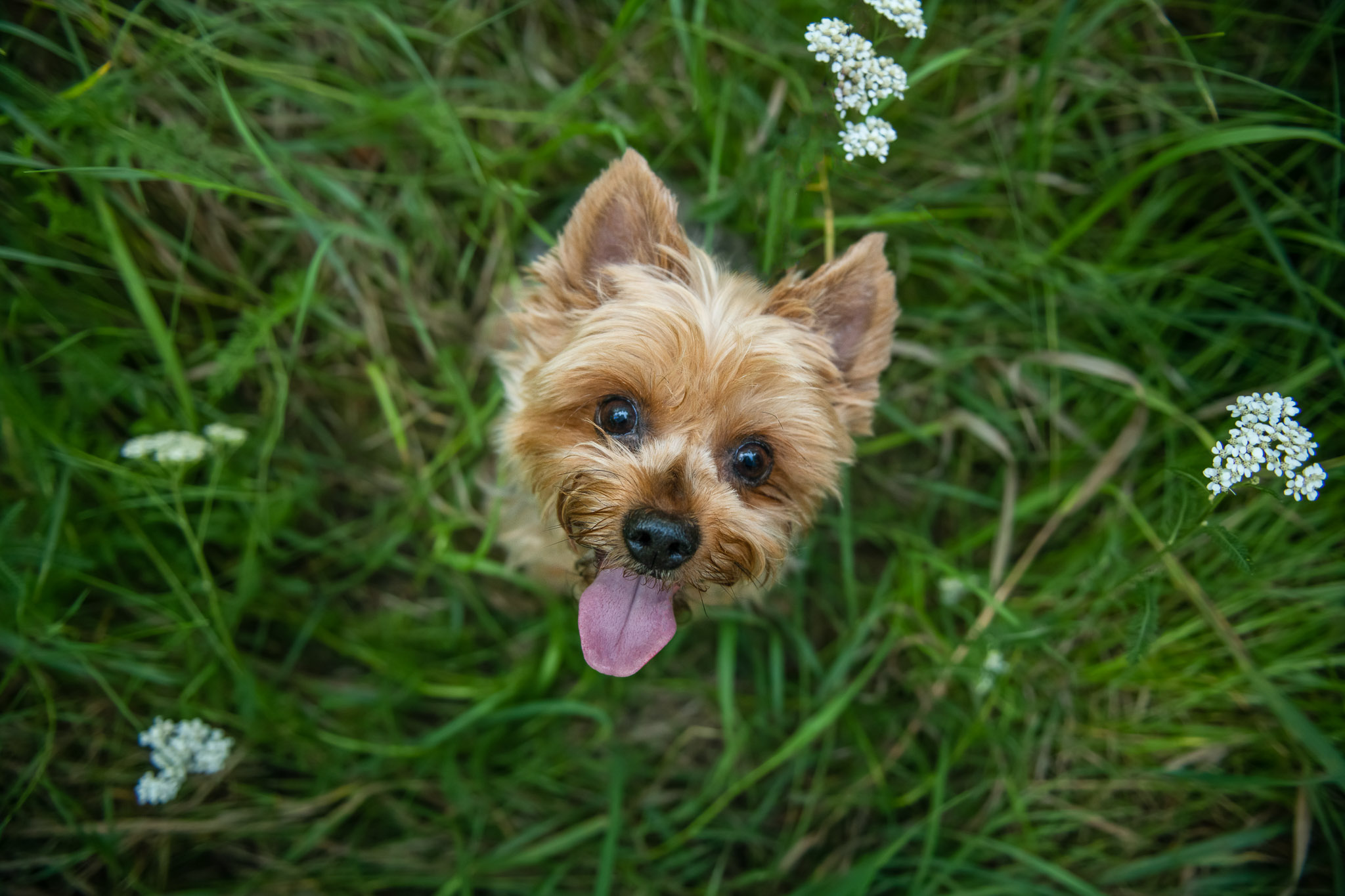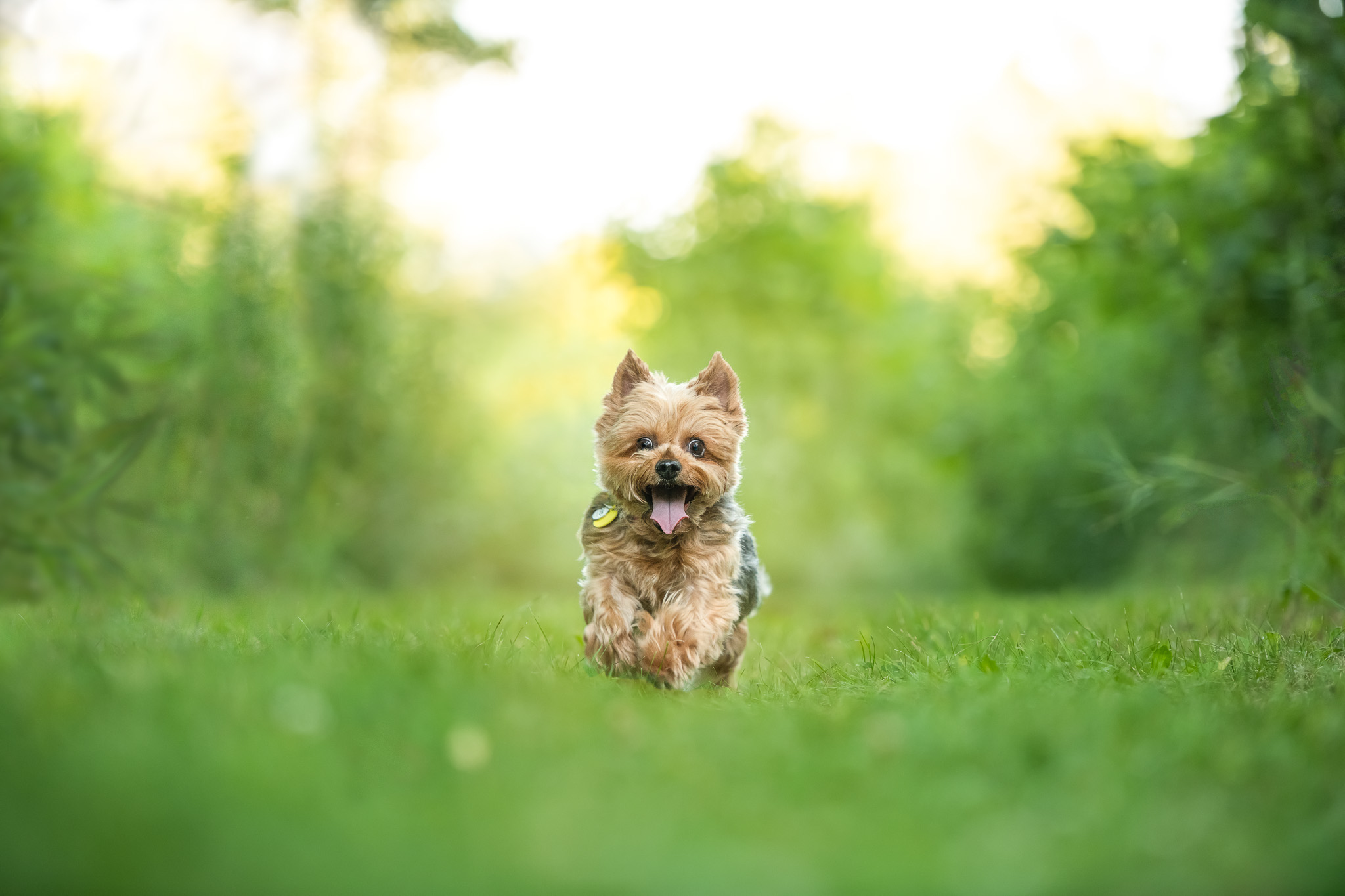 How many donors do you have? 12, 000 (active).
What is something you are raising funds for today specifically? In the fall of 1995, Duke's Fund was established to provide specialized veterinary care for animals in our care. The fund's namesake, a 6-year-old pug named Duke, was surrendered to GHS suffering from a chronic respiratory problem that made it difficult for him to breathe. In order to alleviate this condition and adopt him into a new home, a costly surgical procedure was necessary. A group of dedicated staff and volunteers got together to raise funds for Duke, and Duke's Fund was born! Today, Duke's Fund continues to give animals a second chance at life. The Guelph Humane Society cares for over 3000 animals per year and many, like Duke, have special needs that require costly medical treatment. On average Duke's Fund requires approximately $40,000 to fund lifesaving medical treatment for 25 - 30 animals each year, and is only possible through the generosity of GHS supporters.
Do you have any specific advice for pet owners that you'd like to share? Do something fun with your pet every day! Eat a treat, play a game, take a special walk. It'll keep you and your happy and healthy!
Always ensure your pet has some form of identification– like a license or microchip. It will always make it easier and faster to be reunited with your pet!
For more information about Guelph Humane Society, visit https://guelphhumane.ca